Appliance Installation in Conley, Georgia
Need an Appliance Installed in Conley, GA? Universal Services LLC has been providing appliance installation in Conley, GA since 1982. They have the experience to install or replace your dishwasher, refrigerator, stove, microwave, washing machine and water heater in Conley homes. Additionally, they offer appliance service in Conley to replace or install ceiling fans, toilets, bathroom cabinets, vanities, showerheads, faucets and medicine cabinets.
---
Call for a FREE Quote
---
10% Off
Appliance Installation
expires 05/31/2022
Conley Appliance Installation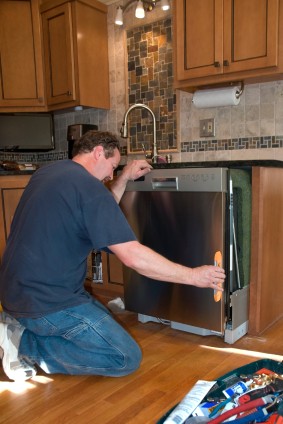 Today, Conley living means working installed appliances. To assist you when you are without an appliance, Universal Services LLC provides efficient, fast and professional Conley appliance installation services to meet all of your needs. They work hard to ensure all of their Conley, Georgia customers are satisfied. Their trained Conley appliance installation technicians have the skill, expertise and professionalism to install and replace appliances in your home.
Since 1982, Universal Services LLC's professionals have been passionate about providing appliance services in Conley including:
Conley appliance installation:

Refrigerators, ice machines, dishwashers, dryers, washing machines, garbage disposals, ovens, ranges, stoves, water heaters, ice makers, ice machines, microwave ovens and more.


Conley fixture replacement:

Faucets, showerheads, ceiling fans, toilets, medicine cabinets, vanities and bathroom cabinets
Competitive Appliance Installation Pricing
Universal Services LLC strives hard to provide premium appliance installation in Conley at an affordable price. Call Universal Services LLC at (770) 285-7017 to receive prompt and courteous appliance repair service throughout the Conley, GA area. They provide valuable, professional Conley service to install and/or hook up any new appliance.
Lastly, Universal Services LLC's reputable Conley appliance installation service comes with a full satisfaction guarantee. Call Universal Services LLC today to learn more about their Conley appliance installation service at (770) 285-7017.
WHAT CUSTOMERS ARE SAYING:
5★★★★★ - "Gale and his assistant trimmed our kitchen countertop and installed a new stove. They did an excellent job! They worked carefully and took their time with the project. They were knowledgeable and pleasant. We really appreciate the work that they did for us."

Tim and Deborah in Lawrenceville, GA

2020-12-11

5★★★★★ - "I couldn't be happier. To make a very long and drawn out story a little shorter Gale sent to gentlemen to finish a job started by another company. They had A difficult appliance delivery and installation and they did a great job. Timely, professional, and efficient. Excited to use them for my next project."

Pro P., Appliance Installation in Norcross, GA

2019-09-13

5★★★★★ - "Gale Johnson restored my faith in getting reliable help! From the very initial phone conversation to when they showed up, he and his helper were friendly, genuine, honest, competent, and professional! They took their time to install a dishwasher in our older home which presented additional challenges. Their price quote was fair and did not inappropriately change. I like the fact that they are able to help with various kinds of repairs because sometimes issues can be related and I am also looking forward to using his help with other projects as well!"

Wendy Bhatia in Tucker, GA

2018-01-08

5★★★★★ - "Had Gale and his team install an appliance, a wall oven. It was an atypical installation with cabinet and electrical issues. They did whatever it took to complete the job in a very professional way. Highly recommended."

Anonymous, Appliance Installation in Johns Creek, GA

5★★★★★ - "I have rarely seen such professionalism. This team came together and took care of mutiple handyman issues I was having very quickly. The owner of the company, Gale Johnson, personally took all my questions and answered them in a way I could understand. I give them 5 stars all day."

Anastasia, Handyman in Snellville, GA

2022-03-07

5★★★★★ - "Just a quick note to say thank you very much for everything you did for us over the years. We sold very quickly for $327 500 to a young lady who was over the moon excited by the place. The sale closed yesterday.

Your kind and diligent support will always be remembered and missed.

Take care and God bless you and your family."

Deon & Liesl, Handyman in Snellville, GA

2021-11-10

5★★★★★ - "Very Professional and Responsive! Always answered my phone calls and texts. Showed up on time! We requested some tile repair that turned out awesome. I would recommend Universal Services LLC to anyone in Metro ATL! I will definitely be using this company again for any of my listings that need handyman services."

Audra Anderson Red Barn Real Estate

2021-01-04

5★★★★★ - "Gayle and his team went above and beyond. Thanks so much for your work."

Anonymous in Alpharetta, GA

2019-11-07

5★★★★★ - "Had to change out 6 smoke detectors as they were 10 yrs old. Gale and his team were on time, quick and efficient. Highly professional. It was such a pleasure dealing with people like this. They made it feel like I was the most important customer they have ever had. Universal Services will be my go to anytime I need handyman work. Thank You!!!!"

Irine, Handyman in Brookhaven, GA

2019-03-12

5★★★★★ - "After checking reviews on Google, I contacted Universal Services to install 2 exterior doors. Gale Johnson, the owner called me back to discuss the scope of the job. We set up an appointment for an estimate. The day before the appointment Gale called to confirm. He scored points with me for that call!
During the visit, I described what I was looking for to replace the rotted doors and door frames.
He had the perfect resource to provide exactly what I had in mind. It was a local manufacturer that could have them custom made within a few days in contrast to the big box stores that would have taken weeks.
I asked Gale for a written proposal which was provided as requested. The estimate was all inclusive with no hidden fees. It was very reasonable and so we scheduled the appointment.
Gale and his helper Drew called an hour before arriving and worked efficiently. It became necessary to come back on a subsequent day since it was getting too late to complete both doors, paint them and install the hardware. We scheduled another appointment to complete the job.
Gale and Drew made sure the house was left clean and tidied both inside and out knowing the next appointment was a few days off due to inclement weather.
The job was completed during the next visit. They did an excellent job and the best thing about them is that they are so reliable and the nicest guys.
I run a Home Staging business and deal with contractors all the time. It's been my experience that they never call you back and are so unreliable. This was not the case with Gale Johnson. Gale will be my "go to" guy for all my future projects. I've already recommended him to several of my clients.
It is my pleasure to give Universal Services an EXCELLENT recommendation."

Karen O., Doors & Windows in Atlanta, GA

2018-11-07

5★★★★★ - "Called Gale for help with various home repairs with my schedule only being open to weekends and evenings after 5 pm. He was helpful and completely accommodating. Drew and Joey came out and got everything done quickly and was wonderful. I am very particular and they made sure everything was done to my liking. Awesome team and I will be reaching out to them for all of my home repair needs and projects!"

Nae B, Handyman in Brookhaven, GA

2018-10-23

5★★★★★ - "The write ups on Gale are spot on..Contacted Gale on Tuesday he installed water heater the next day. I am a Veteran he thanked me for my service. I have had several bad experiences, but this by far was the easiest and most positive. Thanks Gale"

Anonymous, Plumbing

2017-11-30

5★★★★★ - "I needed work to get done on my newly purchased condo and I found Gale online. I decided to work with him based on all of the great reviews that were left here on the website.
Gale did an amazing job and his prices were very reasonable.
I am very happy with his service and highly recommend him to anyone who is looking for a professional services. Thank you Gale!"

Ranya DeLapine in Atlanta, GA

5★★★★★ - "Universal Services has been absolutely outstanding. Their level of professionalism and expertise is exceptional. My front door entrance and surrounding wall needed repair/replacement. Everything was done quickly, neatly with the least amount of disruption possible. They also checked my gutters and added downspouts where needed. I have a couple of other projects coming up and did not hesitate to retain their services for that as well. The follow up and attention to detail are appreciated customer-oriented services! Job well done."

Margarite Platz, Handyman in Duluth, GA

2017-09-29

5★★★★★ - "Gale and his team completed multiple projects for me, including baseboard installation, tile work, and drywall repair. All the work was fabulous and the tile work is beautiful! Very pleased and happy with the results!"

Teresa Bolt in Sandy Springs, GA

5 ★★★★★ - "I hired Universal Services when my water heater went out. I have two kids and cannot go without hot water for long. Gale rearranged his schedule to get it done quickly and at a lessor amount than the others I had called. Thank You soooo much:)"

Terri Hoffman in Berkeley Lake, GA

5★★★★★ - "Thank you so much Gale!! As always you went above and beyond. I appreciate you!"

Carol Smallwood in Dunwoody, GA

2015-12-03

5★★★★★ - "I wanted to thank you again for your time and the beautiful work. I am very pleased with it and I can sleep at night"

Cheri Gillie

2015-08-27

5★★★★★ - "Gale – thank you for your quality submission. I have selected a different contractor to move forward with, but I must say your bid was of equal quality. The other contractor is a prior associate of mine. I don't normally respond back to folks when not selecting their bids, but I did want to do so in this case. I am impressed with your work quality and with the breadth of your company, experience and skills. Perhaps I will reach out to you on another occasion."

Bert McLees in Atlanta, GA

2015-05-26

5★★★★★ - "I wanted to thank you again for your time and the beautiful work. I am very pleased with it and I can sleep at night."

Handyman job in Brookhaven GA

2015-03-23

"The benches look AMAZING!!! Thank you so much! I LOVE the color, they turned out beautiful. I LOVE the corner tables as well! Thank you for all the hard work creating these. We will take good care of them."

Custom Bench Seating at VCA Animal Hospital

5★★★★★ - "Thank you for coming out so quickly to fix my water heater. And I appreciate you not breaking my bank account. Being a single mom with three kids, every dollar counts."

Barbara W. in Johns Creek, GA

2014-02-03

5★★★★★ - "I just wanted to say thanks for fixing my fence gates. Now I don't have to fight them everytime I want to take the trashcan out to the curb. They operate very smoothly."

Shane Daniel in Grayson, GA

2013-06-24

5★★★★★ - "I needed to fix up my house to get it ready to sell. When I called you, I just didn't think one person could do so many different task. But you did them perfectly. At the realtors request I gave her your number. I hope you get alot of work from her and I will recommend you to all my friends."

Rachel Mays in Alpharetta, GA

2013-06-24

5★★★★★ - "Okay, so I thought I could fix the old caulk in the shower of my master bath, only to make a huge mess. you were very kind not to point that out by the way. Your caulking job looked smooth and even. You made it look so easy, I guess that is the difference between experience and inexperience. Anyway, from now on I think I will stick to what I do well and leave this type of work to you."

Joey Lanford in Johns Creek, GA

2013-06-24