Appliance Installation & Replacement
Since 1982, Universal Services LLC has been passionate about providing appliance installation & replacement services, helping customer maintain a functional and efficient home. They specialize in a variety of appliance installation services including replacement of dishwashers, washer machines, dryers, stoves, refrigerators, microwaves, water heaters and more. Additionally they provide services to repair, install, or replace ceiling fans, toilets, bathroom cabinets, vanities, medicine cabinets, showerheads and faucets.
---
Call for a FREE Quote
---
10% Off
Appliance Installation
expires 07/31/2022
Appliance Installation by Universal Services LLC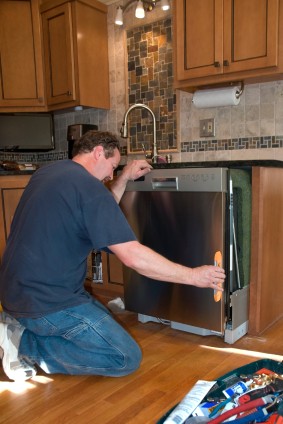 Universal Services LLC has the experience, knowledge and tools necessary to complete appliance repairs, and keep your home running smoothly. They provide fast, dependable service to keep their customer satisfied. The Universal Services LLC offers in-home appliance repair services at an affordable cost. Their highly qualified technicians are professional, courteous and skilled.
For over 40 years, Universal Services LLC have provided appliance services including:
Install or replace major appliances including:
Dishwasher, Refrigerator, Stove, Oven, Range, Cook-top, Microwave
Washing Machine, Clothes Dryer
Garbage Disposal, Garbage Compactor
Freezer, Ice Machine, Ice Maker
Water Heaters
Install or replace household fixtures such as:
Ceiling fans, toilet, bathroom cabinets and vanities
Medicine cabinets, showerheads, faucets and more
Competitive Appliance Installation Pricing
Universal Services LLC strives to treat you and your appliances with the utmost respect. They offer premium services at affordable, locally competitive prices, and provide prompt response when you call. Universal Services LLC stands behind their repair performance, and work hard to ensure you are completely satisfied. They offer a full guarantee. For prompt quality appliance installation & service, call Universal Services LLC at (770) 285-7017 today!
---
Call for a Quote
---